Aspen Beer Can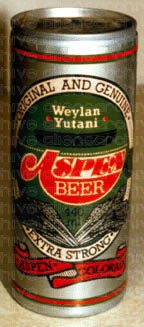 Screen used beer can from Alien. This prop, like so many objects on the Nostromo has the Weylan-Yutani symbol incorporated into its design. The beer can props are seen throughout the film, in the mess hall when the crew is eating, during Brett and Parkers discussion below decks, and on the table during the Chestburster scenes.
Acquired from the Phillips 1996 "Toys And Dolls" auction.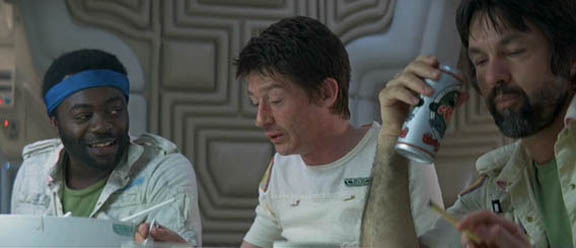 Screen capture from the film showing Aspen Beer being served.
---
Title Page   | |  Home  | |  Artifacts  | |  Latest Pages  | |  Interviews
Website design and certain images © 2000 Aliens Archive. Terms of Use.