Sgt. Apone's Boots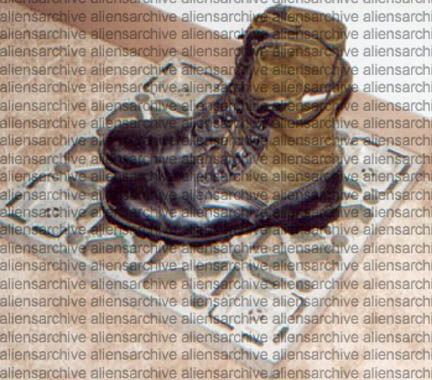 Artifact: Apone's boots.

Description: These boots actually belonged to the costume that was on display in the "Alien War" shop many years ago. They are distressed and show signs of wear. In case you were wondering, Apone is a size 7.

Photo copyright: Website owner. The above image is copyrighted. It has been digitally watermarked to prevent theft. Please respect the originators copyright of the image file 'aponeboots.jpg'.
---
Title Page   | |  Home  | |  Artifacts  | |  Latest Pages  | |  Interviews
Website design and certain images © 2000 Aliens Archive. Terms of Use.