M-41A Pulse Rifle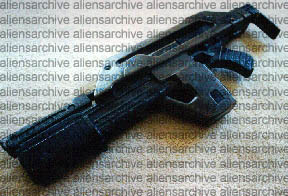 Artifact: Screen used Pulse Rifle.

Description: Used throughout the picture by the colonial marines and Ripley. This Pulse Rifle weighs under 2 lb.

Photo copyright: Website owner. The above image is copyrighted. It has been digitally watermarked to prevent theft. Please respect the originators copyright of the image file 'pulsefifle.jpg'.

Screen capture: 00:00:00.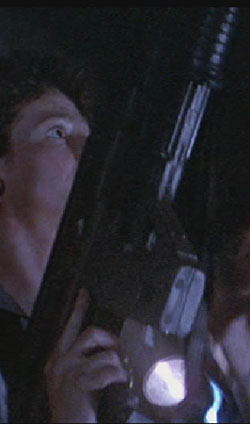 ---
Title Page   | |  Home  | |  Artifacts  | |  Latest Pages  | |  Interviews
Website design and certain images © 2000 Aliens Archive. Terms of Use.