Vasquez's M-56 Smart-Gun Headset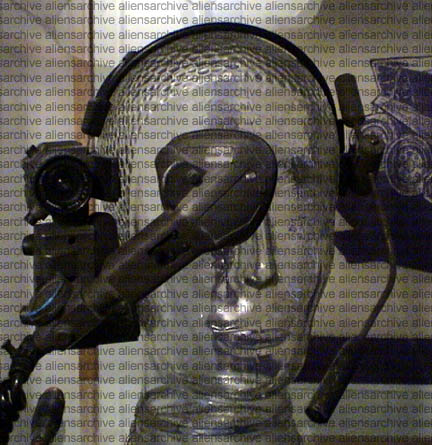 Artifact: Screen used Smart-Gun headset worn by Jenette Goldstein in the role of "Vasquez".

Description: This prop was made by Pinewood Studio's 'Otter Effects' who also made most of the USCM equipment for the motion picture. The headset features a miniature TV screen inside the eyepiece, along with a tiny hole to facilitate stereoscopic vision. The camera on the Smart-Gun headset is smaller and has different detailing to the USCM helmet cameras. Three of the headsets made for Vasquez and Drake are known to have survived filming. This is the only Vasquez that survived and is in excellent condition for such a fragile piece.

Photo copyright: Website owner. The above image is copyrighted. It has been digitally watermarked to prevent theft. Please respect the originators copyright of the image file 'vasheadset_fr.jpg'.
Screen capture: 00:00:00.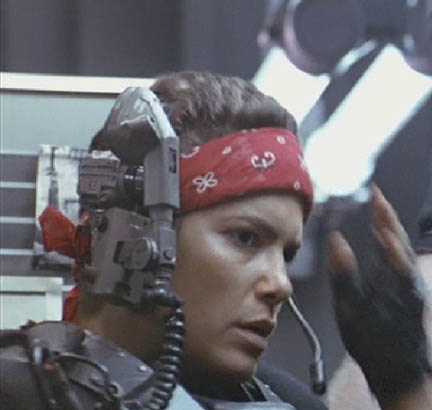 ---
Title Page   | |  Home  | |  Artifacts  | |  Latest Pages  | |  Interviews
Website design and certain images © 2000 Aliens Archive. Terms of Use.